When it comes to storage space, it seems that no matter how big our kitchen, we always wish we had more.
However, with a few tricks and maybe a little DIY, you can organize your current kitchen to get the most out of it!
Organize your space inside your cabinets!
1. Get a marker
Let's start by organizing your pantry goods into clear plastic containers or jars. You can buy some new ones, or you can re-use the ones you already have at home. Doing so, you will able to stack several jars one on top of the other steadily.
For a super professional finishing touch, you can add labels on them, or write with an acrylic paint marker.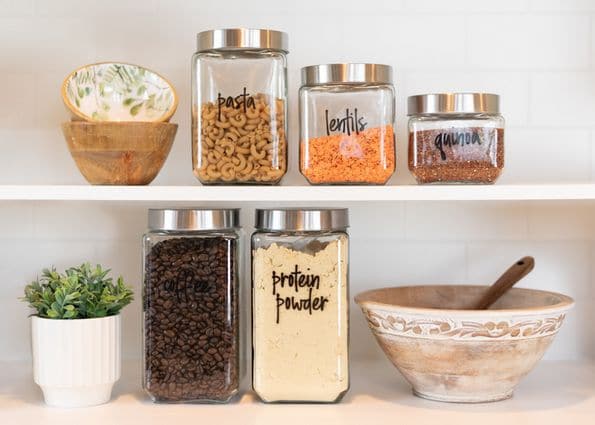 2. Hang your pockets
You can hang transparent shoe organizers to the inside of your kitchen cabinets for all of those small items which are hard to find, or for your spices, or your teabags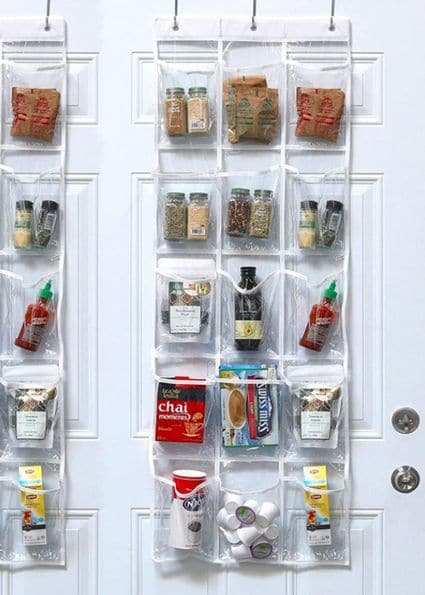 3. Spice it up!
If you do love cooking as much as we do, you probably will have plenty of spices. An excellent way to keep them organized and ready for use is a spice rack hanging on the wall or inside the door of your kitchen cabinets.
Alternatively, you can use magnetic ones. You can either attach a thin layer of metal on the inside of your kitchen cabinets or simply use the side of your fridge.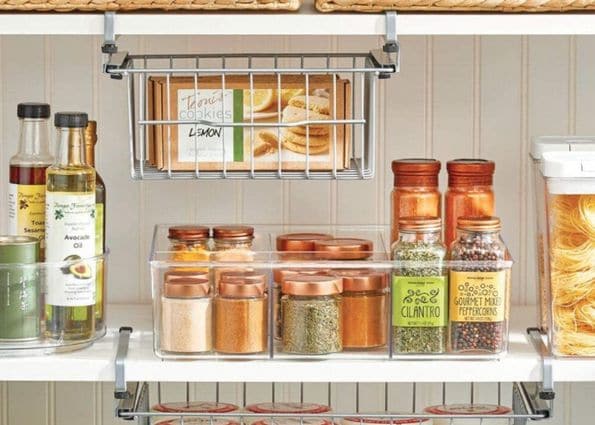 4. Put a lid on it
Get a rack to store your pot lids! They will be easier to find, and you will free a lot of space inside your cabinet for pots and pans.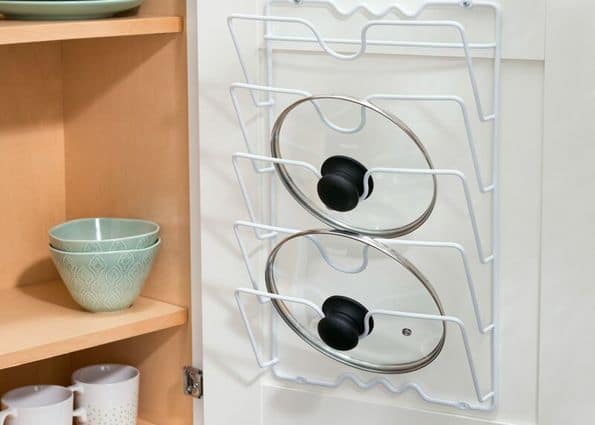 5. Under the sink
Most of us use this area to store cleaning products. Make the most of it using stackable baskets, and eventually a few hooks on the side to hang your gloves and towels.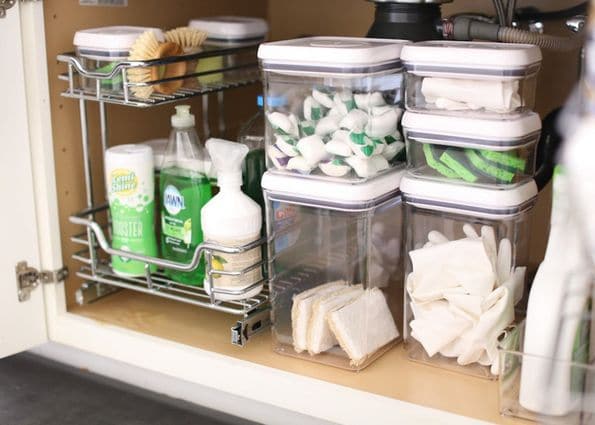 6 Shelves
This is probably the easiest way to create space and to customize your kitchen in no time. You can keep all those items or food that you use on a daily bases, or teapots and cups, mugs, or even only a few plants or old-fashioned recipes books.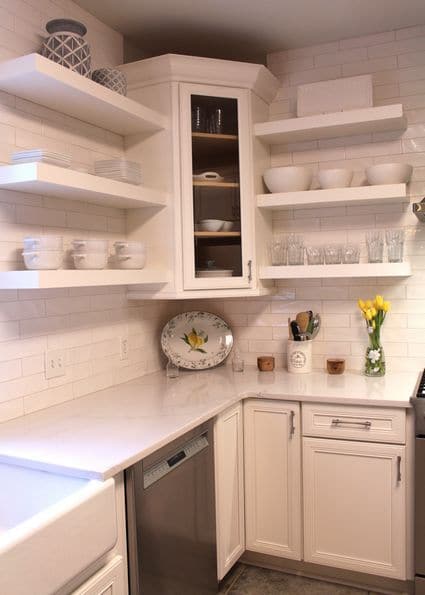 7. Shelf baskets
An amazing idea at a very low cost to add some extra storage space for anything you might need to have at hand.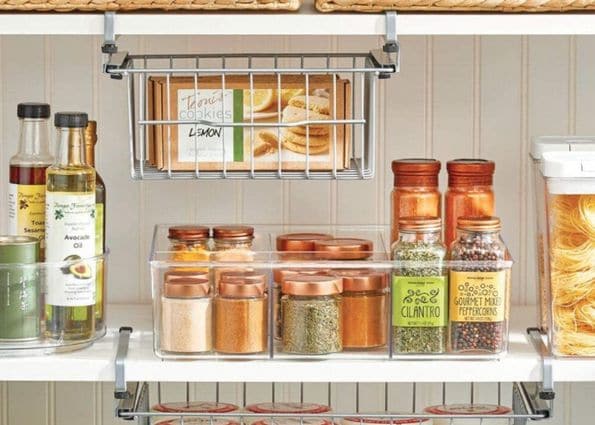 8. Use a Peg board
You can paint it in any color you like, and hang pretty much anything from cooking utensils to cups or even your kitchen roll!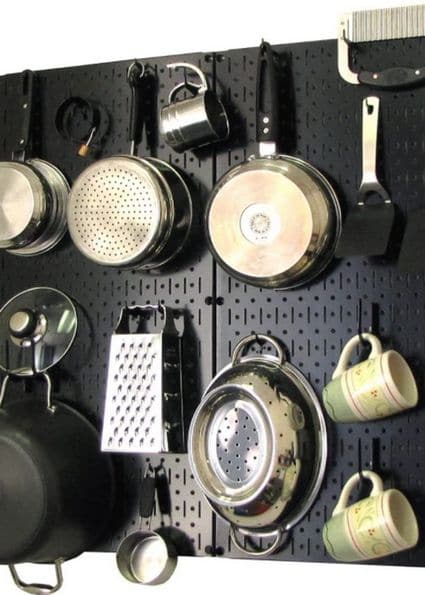 9. Up you go
Use the top of the cabinets to store those items that you do not use frequently. If you do not like them in full display, you can always put them into baskets for a more tidy look.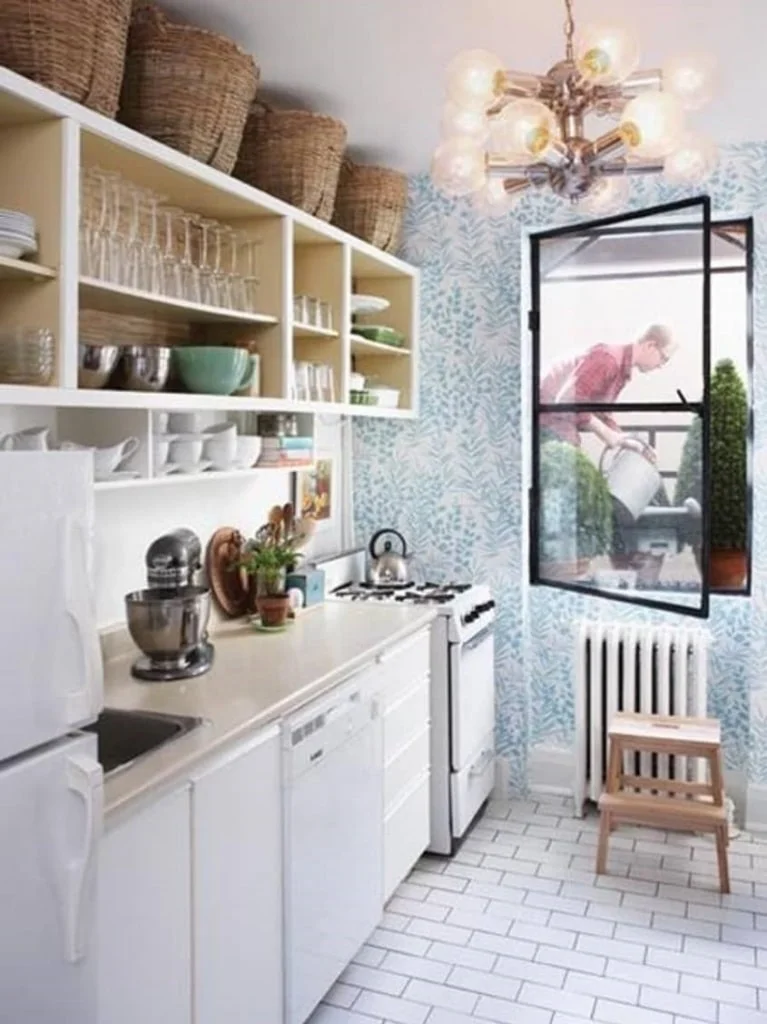 10. Folding table
A big table is obviously very nice, but most of the time it is left unused unless you do have a big family.
Gain some space by having only half the most to the times, but use it at full size when you have family and friends around.
As you can see, finding some extra space in any kitchen is easy: you only need to get organized and get creative. 
What are you waiting for?