Welcome to the new era of cooking, where sinks don't chip nor scratch even in heavy-duty kitchens!
What is Granite Composite?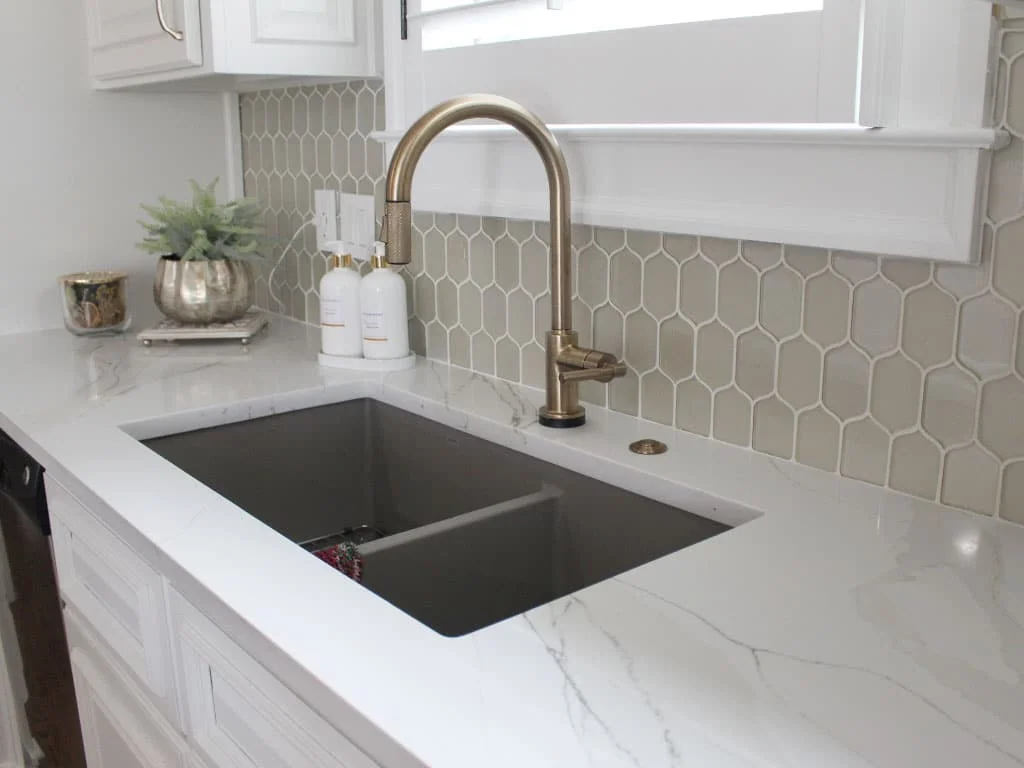 Granite composite kitchen sinks are made with a combination of natural elements and resins, and then they are molded into a sink. Several manufacturers around the world offer these revolutionary sinks, but there are some differences in their products.
Before deciding on a sink, the first substantial information you need is about which materials they used to create the composite.
As the name suggests, a Granite Composite sink is made using a combination of Granite fine dust and acrylic resins.
This technology is the most common, as it is the first formula to produce these winning basins.
More recently, manufacturers started producing Composite sinks using quartz dust instead of Granite, again mixed with resins. 
Are Granite Composite Sinks Durable?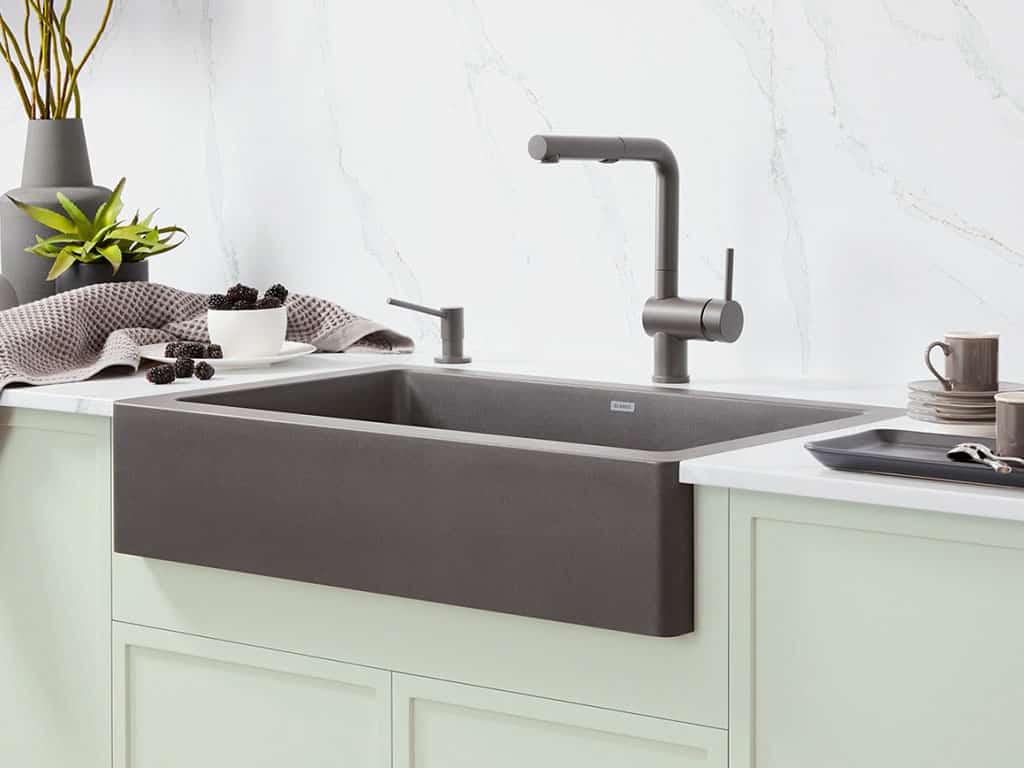 Blanco is one of the leader manufacturer companies in USA for Granite Composite Sinks, offering a vast selection of sizes and colors.
Durability is certainly the driving factor in making this choice over other materials like porcelain or stainless steel, but the appearance of Composite sinks is also essential to consider. 
Fortunately, Granite Composite kitchen sinks are exquisite! They are available in several colors, shapes, and sizes to offer you the broadest range of options possible to choose from.
Thanks to their high durability and eye-catching looks, these sinks are the perfect addition to any kitchen, whether you are planning new construction or a remodeling project. 
As far as sizes offered, the Granite Composite sink selection is vast: you can find small 17″ round bar sinks, as well as Apron-Front sinks for a farmhouse kitchen.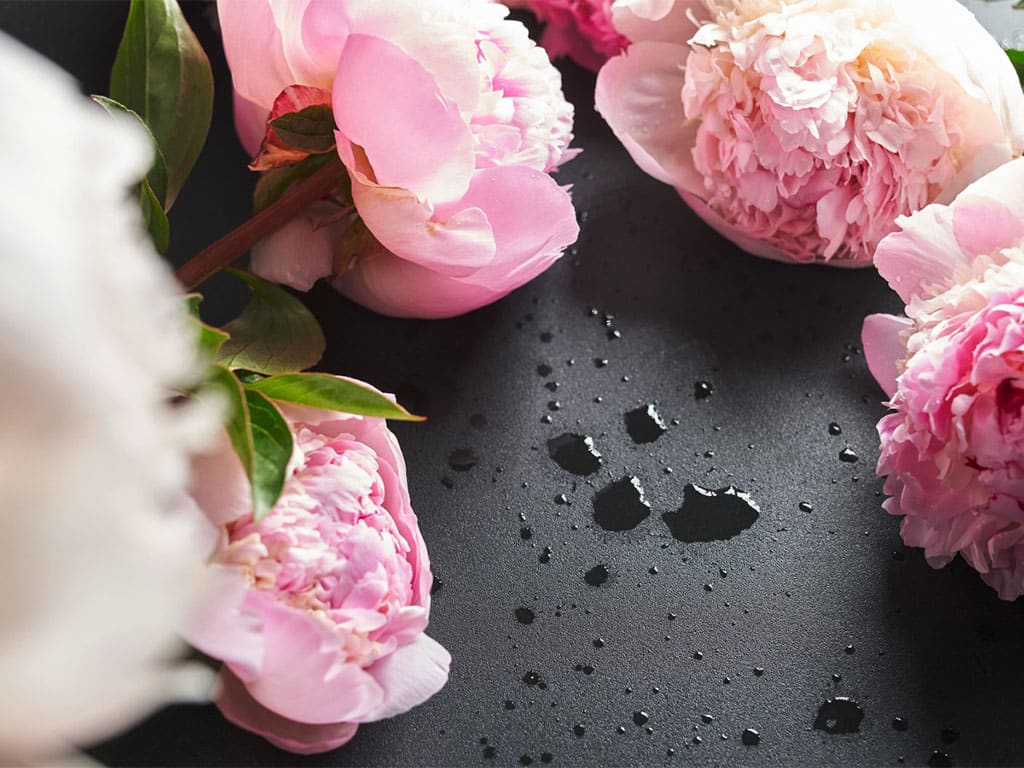 How to Care for a Granite Composite Sink
Maintaining a Granite Composite sink is effortless; you only need soap and water, as the material is non-porous and does not require any specific product to keep it in good shape. 
In general, these sinks can resist very high temperatures (about 500F-550F), so you don't need to be too cautious with hot pots and pans.
On one last note, these materials help to absorb sounds and vibrations while using the sink.
What can we say?
Unless you are in love with stainless steel or porcelain sinks for their look, we recommend you to evaluate a Granite Composite kitchen sink for your next project!