Adding beautiful marble bathrooms in your house will enhance the look of any room and will be an extra special feature in your house.
Whatever is the look you choose, when using marble you are choosing the most timeless option for your house. Marble never goes out of style, it is never subject to the trends of the moment, and therefore your design will be always clear of any "expiration date"!
Also, marble never loses its value, so it guarantees a return of investment at any time.
Another great perk of marble is that it can always be restored, so most scratches and stains from our daily life can be buffed and polished away, to make our old marble look just as perfect as it was on the first day.
But most important of all, marble is beautiful!
When installed with passion, and attention to detail, and precise lines, marble becomes a piece of art put together by the craftsmanship of the installers, aiming to display as much as possible your own style and personality as a homeowner.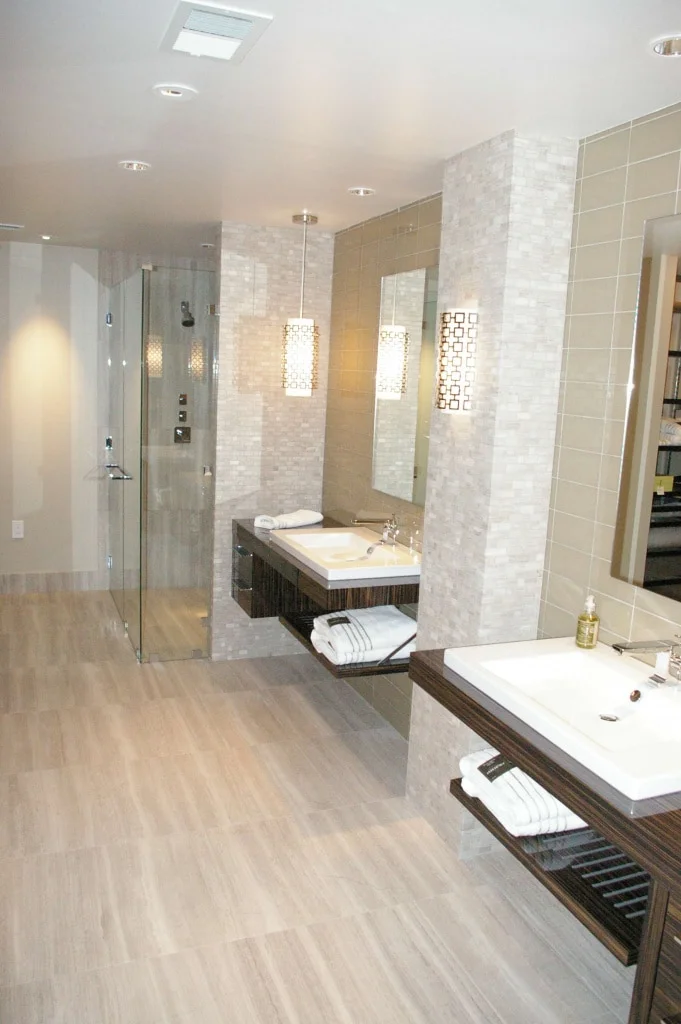 You can usually see either marble tiles or marble slabs for wall applications, or marble countertops in both bathrooms or kitchen, for an elegant and sophisticated finishing touch.
When considering marble tile bathrooms design, remember to read our post about grouts and how to keep them clean.
Marble will need some little extra care during its lifetime, to make sure we keep its beauty alive. But do not worry, as it is very easy and we will be telling you exactly how to do it!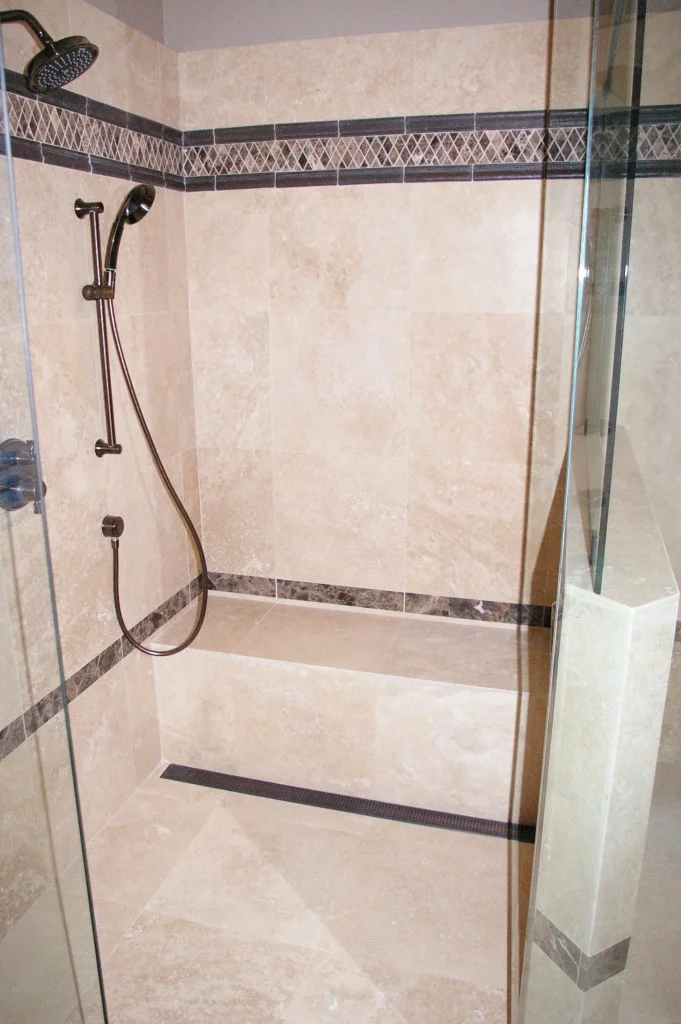 What is marble?
Marble is a natural stone that starts as limestone, a softer and more bridle stone. It is subject to the incredible pressure of the Earth, comprising all the minerals together for hundreds of years until the extreme heat coming from the planet finally bonds them into one. It is then quarried by men, and divided in big chunks called "blocks", then lastly sliced into slabs for our residential and commercial applications.
Most types of marble have a specific name, that indicates the geographic location from where they are coming from in the world (i.e., Carrara's marble is coming from the city of Carrara in Italy).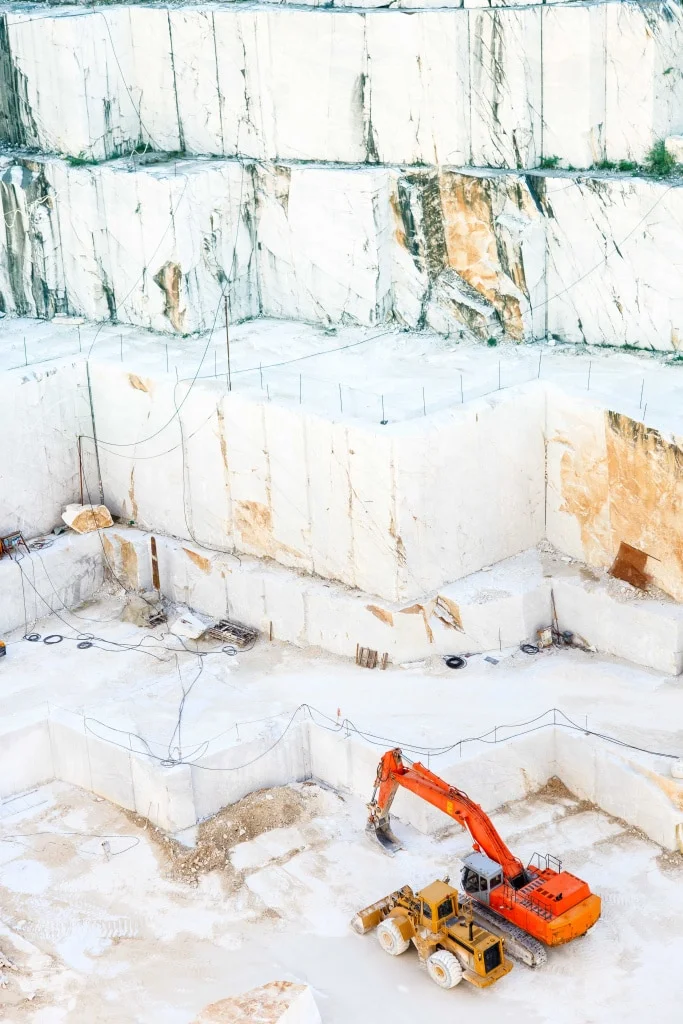 Marble is a porous stone, as it is a natural material. Hence, it can be prone to some staining or light scratching. However, keeping your marble clean is easier than you think, if you do it regularly and if you follow some very simple steps!
Marble Bathroom: Let's keep it clean and shiny!
The first rule is to always dry your marble as soon as possible, even if it is only a small amount of water. In fact, water contains lots of minerals, that will deposit on the surface of the stone.
For everyday use, we recommend using a mild and delicate detergent such as FilaCleaner© from FilaSolutions.
Dilute following the instruction on the label, and then simply apply the cleaner with a soft microfiber cloth, or a microfiber mop if cleaning the floor. Then rinse and dry with a clean cloth or mop.
Important to remember: make sure you are not using any abrasive sponges, or you could easily scratch the surface.
In the unfortunate event of small stains, you can try using a soft felt pad with a circular motion, without adding too much pressure.
If the stains are more stubborn, or acid etched stones (areas that are dull and discolored), the FilaMarble Restorer can be used to give a new life to your marble.
For areas that show a more lived look, you can always call a professional in the marble restoration, who will be able to determine the cost of refinishing your marble.
Finally, the easiest step!
To make sure your marble stays in perfect condition for a very long time, use a natural stone sealer every 6-12 months. Simply apply with a paintbrush or a lambs wool applicator, let dry and wipe off the excess.
All done!
There are many products on the market to choose from, but once again, we strongly recommend using Fila MP90 EcoPlus.