Addional sauna and steam room areas have become increasingly popular additions to the modern home. Both are excellent ways to relax after a long day and have various health benefits. So whether you're looking to invest in a sauna or steam room for yourself or your family, here's an overview of what each offers.
Sauna and Steam Room, a different wellness
The sauna has been around for centuries, and while it's traditionally associated with Finland, it has become popular worldwide. It's a tiny room with walls and a ceiling made of wood, and a wood-burning stove or electrical heater heats it. The dry heat in a sauna can reach up to 200°F, and it's common for people to use a spoon to pour water on the stove to create steam.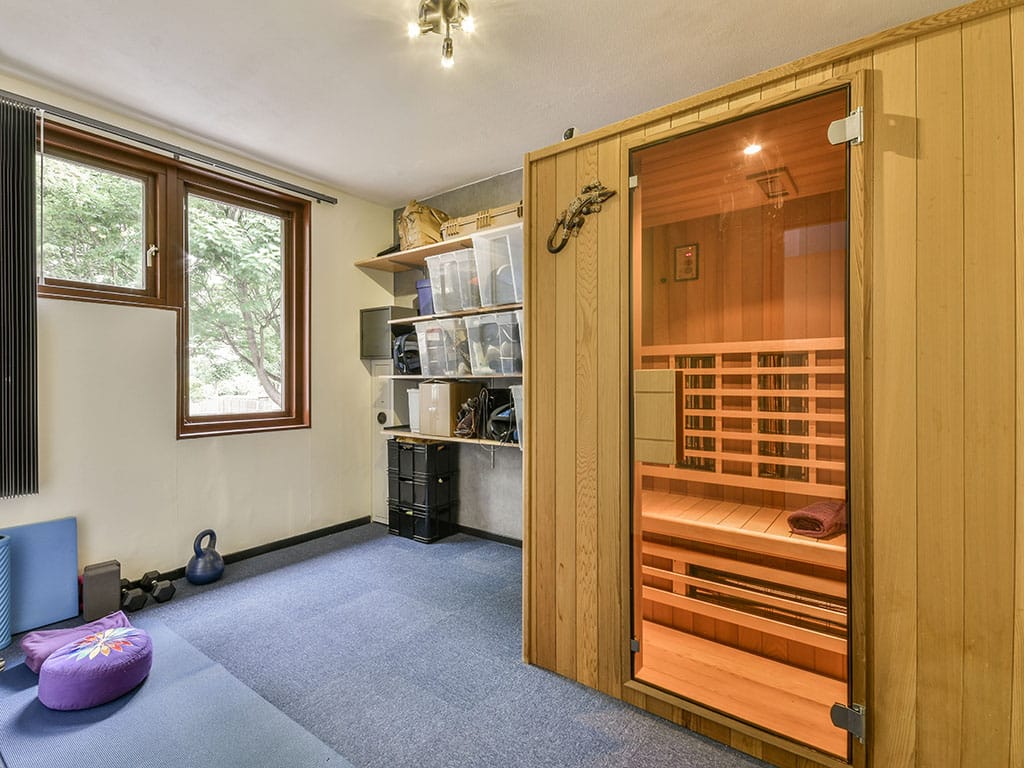 Saunas are known for their ability to help soothe sore muscles and reduce stress, and they're often used to improve circulation and respiratory function. They're also said to help detoxify the body and improve skin tone.
When compared to steam rooms, sauna installations are frequently prompter and simpler. Saunas can be installed in a bedroom, cellar, or any other area of the house and are often constructed from pre-cut kits. Installing a sauna is often a more simple matter. However, you still require the help of a qualified electrician to work on the lighting and heating controls, and from a plumber to help with any water lines connected to the sauna.
For home usage, a variety of sauna styles are available. Three of the most typical designs of in-home saunas are:
Traditional sauna
Steam Shower
Infrared Sauna
Traditional saunas are separate rooms or spaces, typically built of cedar, a wood that has better resistance to humidity. As a result, it maintains heat, steam, and air quality for the ideal in-home spa experience with the right wood and treatment—a perfect place to relax and unwind a few times a week after work.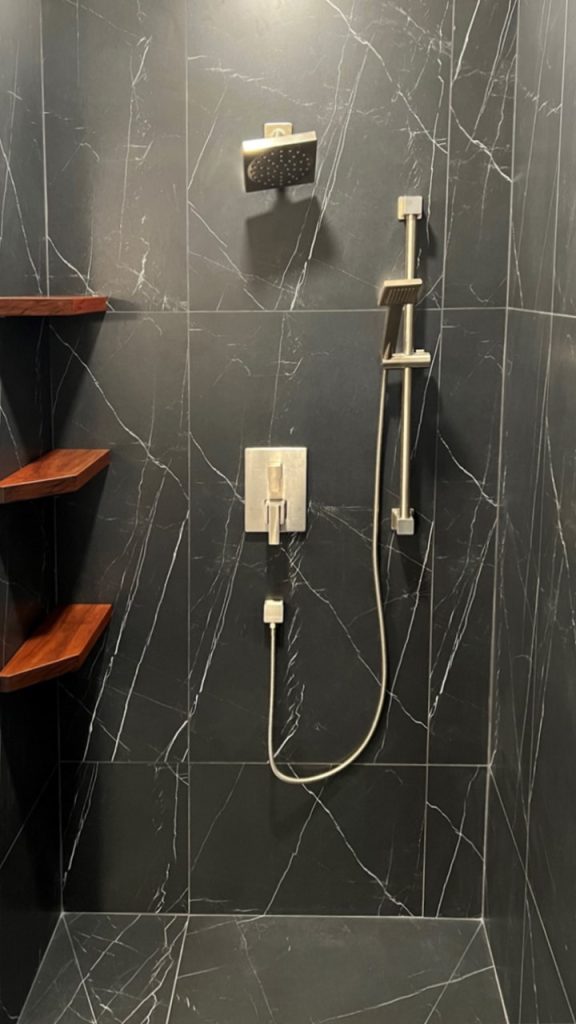 Adding a steam shower is another well-liked method of creating an at-home sauna. Typically, this will be a walk-in shower unit with a bench or built-in seat. It features steam-generating pipes and standard functions, enabling you to have an everyday experience or a SPA one. 
An infrared sauna is constructed as a separate room or chamber, much like the conventional sauna, but it produces hot air using light rather than steam. It simply uses radiant heat sources that emit light with no water to produce steam.
Different than the previous options, steam rooms are more moisture-rich. They're enclosed, insulated rooms filled with steam produced by an electric generator. The temperature in a steam room can range from 110°–114°F and the humidity can reach up to 100%.
Steam rooms can reduce stress and tension, improve breathing and circulation, and help loosen tight muscles. They're also said to help you sweat out toxins and improve skin tone.
To install a steam room in your home, you must have a drain and watertight seals, and to stop mold and mildew from growing, it needs an environment with non-porous walls and ceiling surfaces. It needs a boiler system or steam generator, which must be professionally installed and accessible for routine maintenance.
No matter which one you choose, the sauna and steam room can be excellent additions to your home. They can provide a luxurious and relaxing environment and are a great way to unwind after a long day.
And, of course, they will add extra value to your property.