Description
Why choosing Neolith®?
Neolith® (a term meaning "new stone") combines the best natural raw materials (clays, feldspar, silica, and natural mineral oxides) with state-of-the-art technology to create a high-tech slab. This was the outcome of the latest research and development processes in the industry.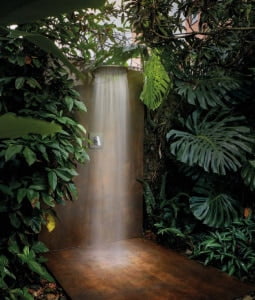 Neolith®'s product is created through the company's proprietary sinterization technology, exposing minerals and other raw materials to extremely high pressure and temperature (over 1200 degrees Celsius/2200 degrees Fahrenheit), resembling the way natural stone forms over thousands of years, in just hours. The process gives the product outstanding physical and mechanical properties in terms of compaction, resistance, and durability.
Let us tell you why you should invest in Neolith® for your home:
100% natural, recyclable and easy to clean
Light and hygienic (near zero porosity)
Resistant to scratching and abrasion
Resistant to ice and freezing
Resistant to UV rays: the colors will not fade
Resistant to bending either by high pressure or weight loads
Resistant to high temperatures
Waterproof and liquid-resistant
Thanks to all of these qualities, Neolith®'s tiles can be utilized in several applications, such as kitchens, bathrooms, interiors, exterior facades, and even as furniture.
The elegant finishing touch is in the texture, six different types to suits all your needs:
NANOTECH POLISHED: With a high shine level, Nanotech Polished offers the Colorfeel Collection a more sophisticated image and is ideal for countertops, interior or exterior paneling, interior flooring with low to medium traffic.
SATIN: Completely matte and highly resistant. Ideal for everything!
RIVERWASHED: A rough texture to the touch due to its great relief and depth. Once again, one of the most versatile as it can be used for everything!
SILK: a matte finish with a light layer of enamel for subtle shine and a pleasant soft touch. Easy-to-clean surface finish. Ideal for every use except for flooring with heavy traffic.
NATURAL HONED: A honed texture which is typical of natural stones: smooth, soft, shine-free and completely matte. Best used on countertops, interior or exterior paneling and flooring with no connection to the outside.
DECOR POLISHED: Shiny with a perfect linear reflection that gives the material depth and elegance.
Dimensions and thickness: a great variety to better suits your needs.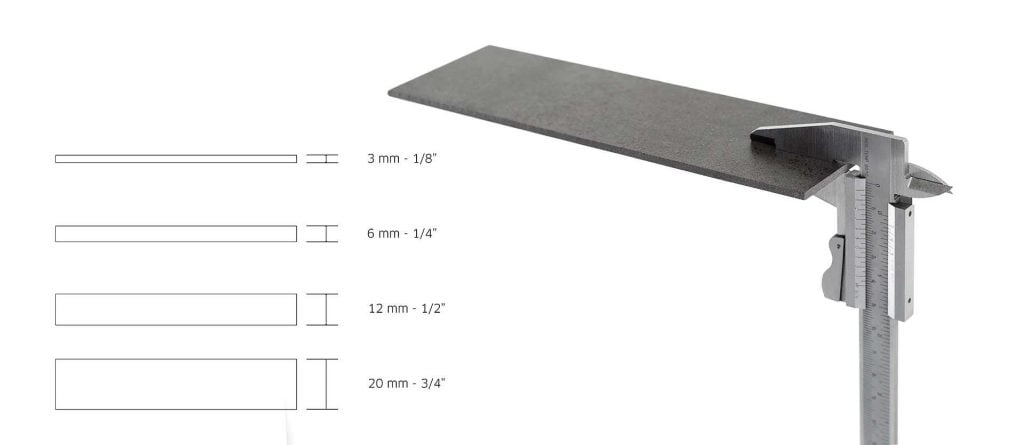 Another amazing characteristic which makes Neolith® so versatile in different applications are the four different sizes in thickness (3 mm, 6mm. 12mm and 20mm – 0.19″, 0.24″, 0.47″, 0.79″). We do recommend to follow the below scheme to see what dimension would be best for the job you need to do.
As you can see we do have a tile in Neolith® for any use: come in at our store and talk to one of our professionals so we can recommend what will be best for you to transform your house into your dream house.
[supsystic-gallery id=7 position=center]