Our Kitchen Projects
See our kitchen designs, and find ideas for your next project!
We have worked with our clients helping them reach their dream kitchen design, and we are happy to show you the results to provide a few ideas for your new project. Kitchen renovations are very stressful and overwhelming, but we want to support you at most since the beginning for helping you through the first steps. Look at some of our previous projects and get in touch with our Team for more information.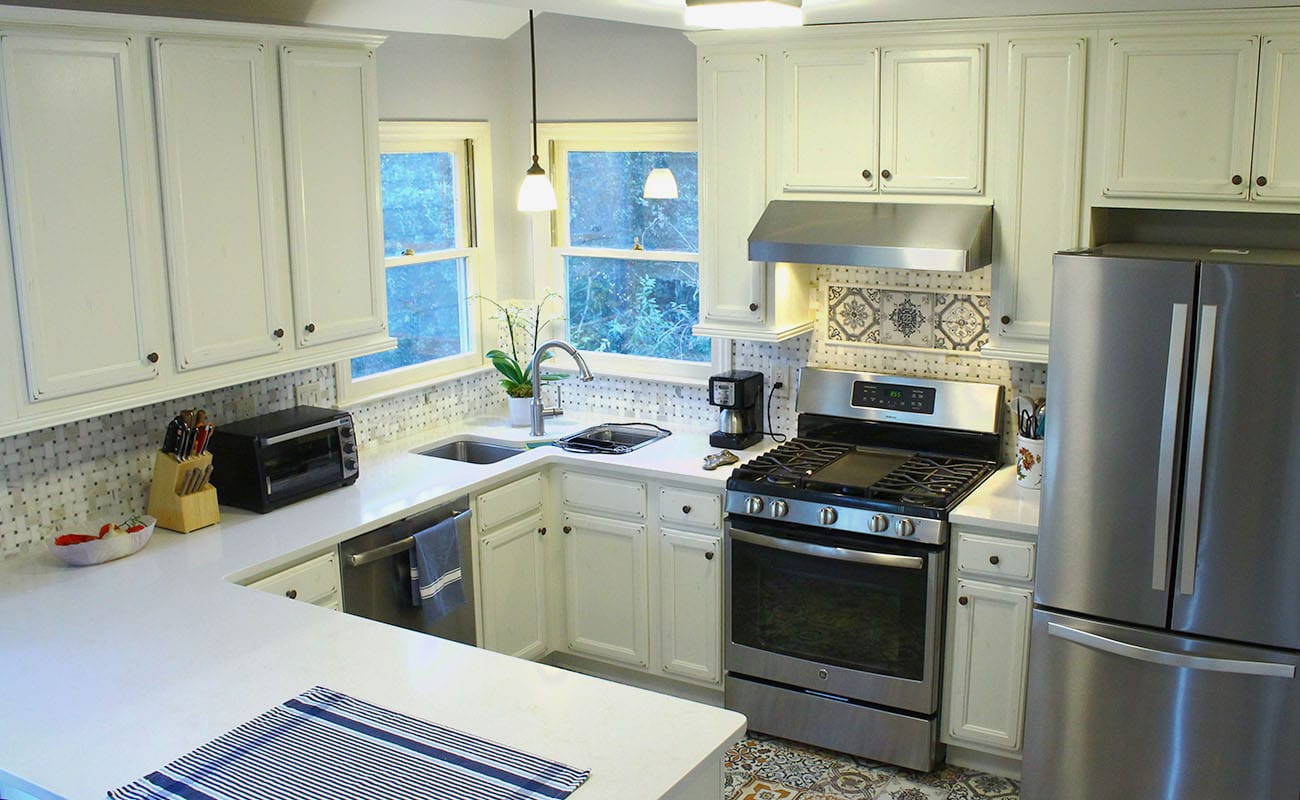 Old World Kitchen Design
This beautiful white kitchen is a charming feature for the small and cozy home, introducing decorative elements paired with a touch of glaze that adds details to the cabinets. The tiles are precious, and they bring a pop of color in the space. 
Using white to bring in light
The rich brown colors of a stained cabinet keep the warmth of a lived home in your kitchen. In this beautiful transitional kitchen design, the darkness of the wood is enlightened by a white countertop and backsplash, to bring in all the light you need.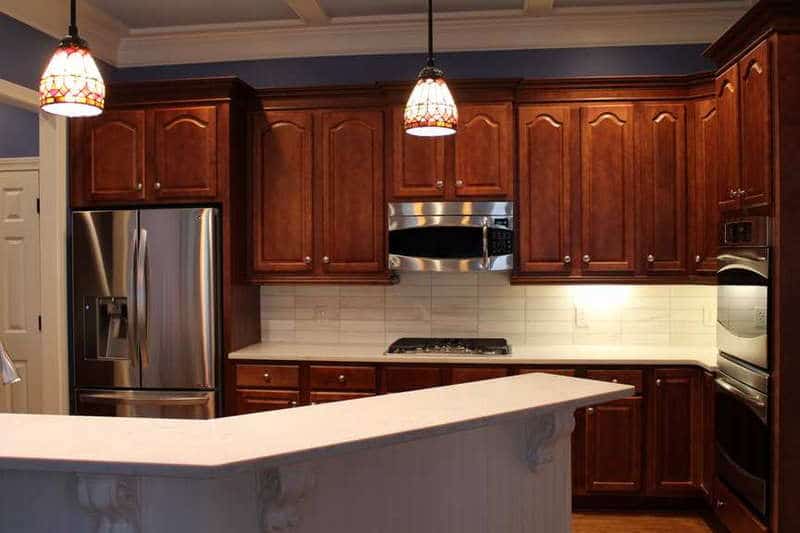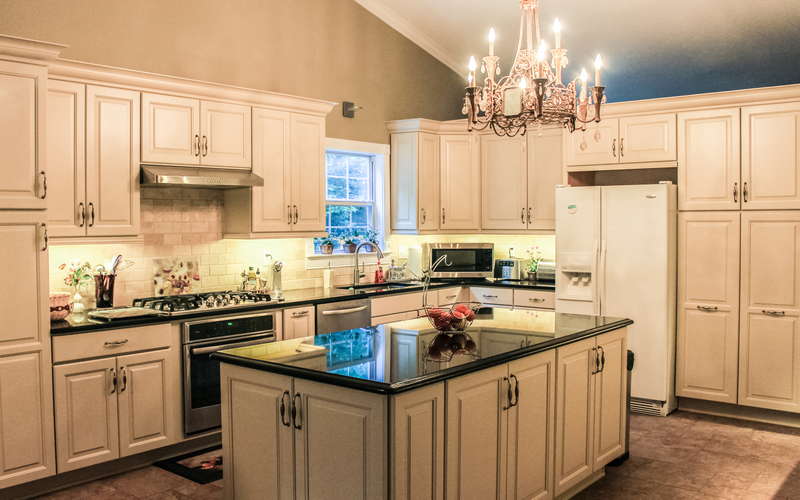 Good Old Traditional
Traditional designs are detailed and ornate, and they are often a perfect match for our existing home decor. When working with earthy tones, mixing in brown and beige colors, the result is sure to be an elegant and classy space, perfect for cooking for all your family and friends.
Cozy Basement Kitchen
Nothing is better than a secondary kitchen in the basement to entertain all your guests. Transitional kitchen designs are the most versatile, offering you all the options of colors and style to combine in a new and fresh way, being a room completely separate from the main house.